Watching movies on the big screen is cool. But many do not like going to the cinema, where you need to sit next to strangers, where you can not pause, where you have to be content with the conditions that the owner has provided, and not choose yourself. And home cinemas are becoming more and more popular, which, if the right project is drawn up and high-quality equipment is selected, will be much better than ordinary cinemas.
The acoustics insulation and seats
For better acoustics but also to phonetically isolate the private cinema from other rooms in the house, it is possible to install acoustic partitions that have the main advantages of thermal insulation, sound insulation, and treatment acoustics. You can make the simplest local isolation possible, which will cost from $500, but there are also complex solutions that will cost from $10,000.
Home theater seating spans a wide price range from just a few hundred dollars a simple seat to the most comfortable seats, the price of which is measured in several thousand dollars. You need to focus on your own sense of comfort so that a two-hour movie viewing would bring only pleasure.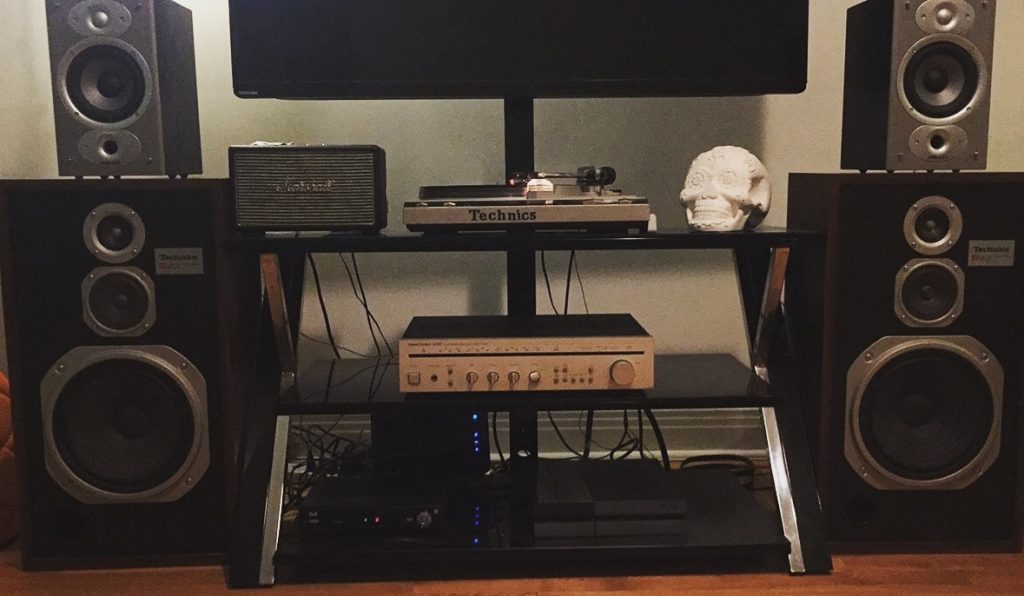 A/V receiver
The receiver is the main element of a home theater. It will be he who will perform the switching and signal processing. And this is not a device on which you can save. The image quality and sound quality will depend on the quality of the receiver. There are a lot of models of receivers and there is a device for any budget, but we believe that only flagship models will allow you to enjoy a beautiful picture and excellent sound with support for the latest decoders. So choosing the best home theater receiver under $2000 would be a smart investment.
Projector and screen
For a full-fledged home theater experience, you need to buy a projector and a screen for it.
The best option would be to use a universal projector model that allows you to install yourself on a bracket or on a table. He will need a screen with an aspect ratio of 16:9 or 21:9. The diagonal will need to be selected in accordance with the size of the room. Screen prices range from $1800 to $3000, depending on the size and quality of the material.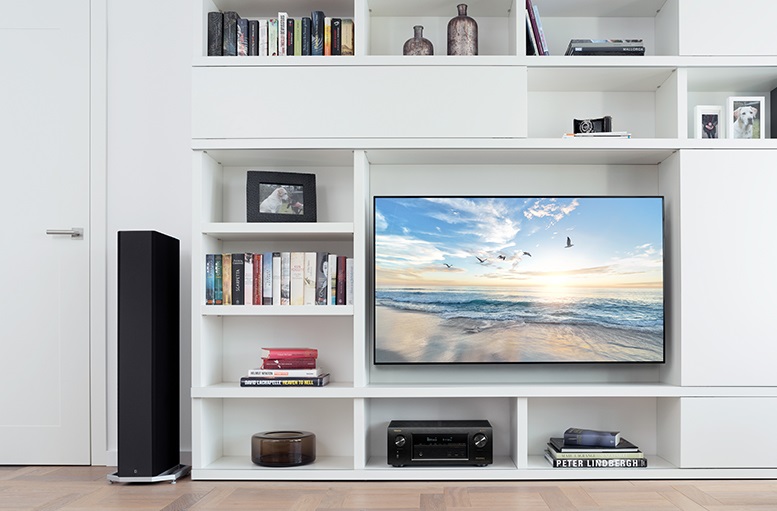 Audio System
The next important element of a home cinema is the speakers. To create a presence effect that is simply indispensable in a home theater, the 5.1 configuration is minimally required. The front and center speakers play a huge role in the audio system. We recommend spending from $500 on this goal, to get a truly high-quality sound.
Do not disregard the subwoofer. To watch movies with a lot of special effects, you need to look at a powerful model and good power and budget at least $500 for this.